The NAS in my living room has a very nice case: The Node 304 by Fractal Design. It's very modular and compact (Mini-ITX), and you can mount put up to six [sic!] 3.5 inch HDDs. It just has one big annoyance with the power supply.
The supply is mounted internally, and then connected to a plug that is mounted to the panel. This cable uses a right-angle-connector. The problem with this is, I didn't think of the fact that my power supply mounts the other way. So it needs a connector that is angled towards the other side. Finding a right-angle connector wasn't that difficult, but I didn't find one with a panel-mountable socket on the other side. So, for a long time I just left the cable dangling out of the back. I decided to rectify this a few days ago.
My first idea was to zombify both cables I had by cutting them up and then soldering them back together. If this would be a low-voltage project, I wouldn't think twice about it. But I've always felt a bit uneasy with high voltage. And I wasn't sure if it's OK to just solder in that case. So I asked around in my social circles if anyone knew an electrician. My good friend, the Broom Besen told me: "I'm not an electrician, but when I worked on construction sites I always did it that way". Very reassuring. So, I decided to listen to his advice. We decided the best way would be to crimp the cable onto a panel-mounted plug.
So that's what I did.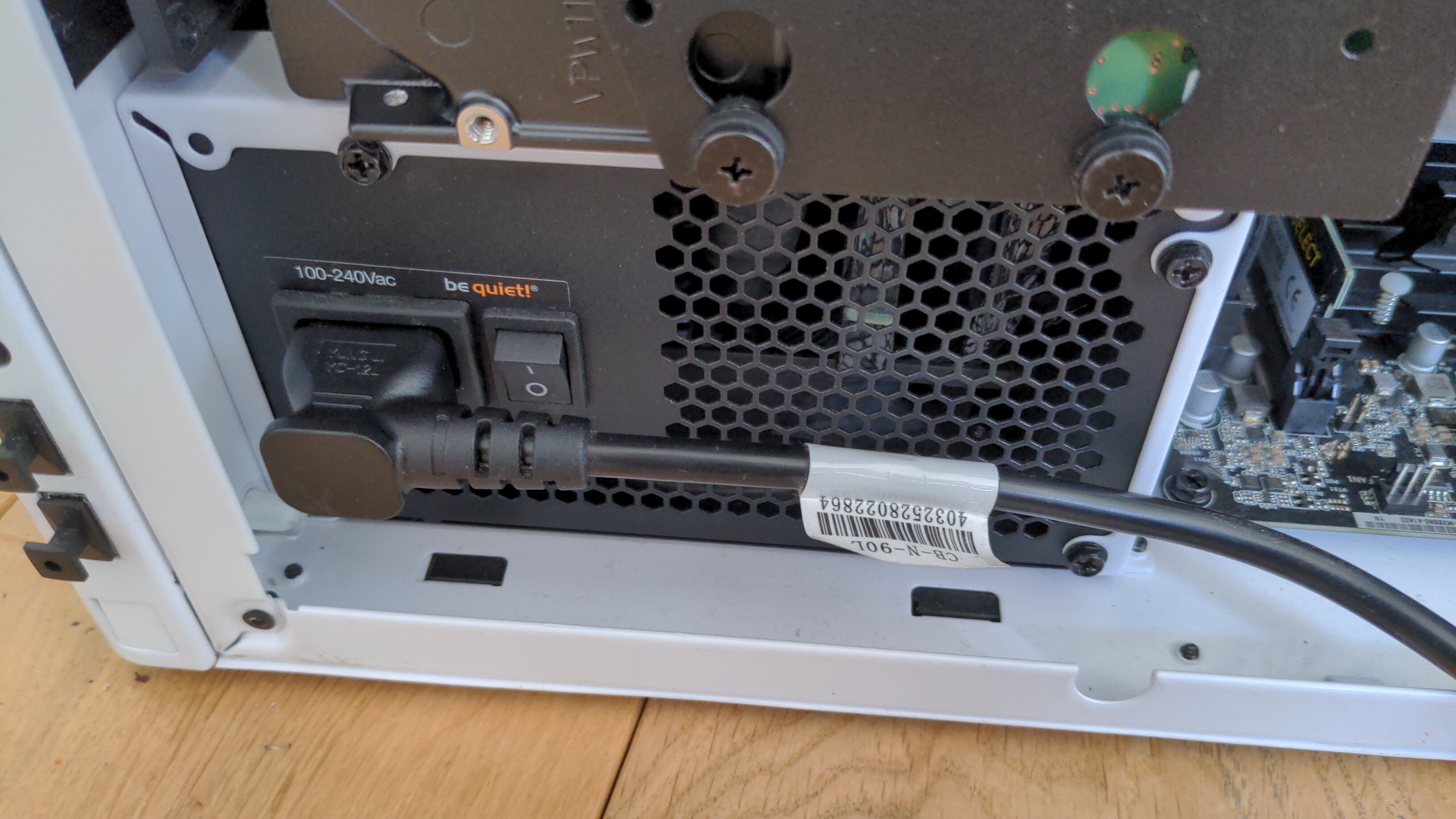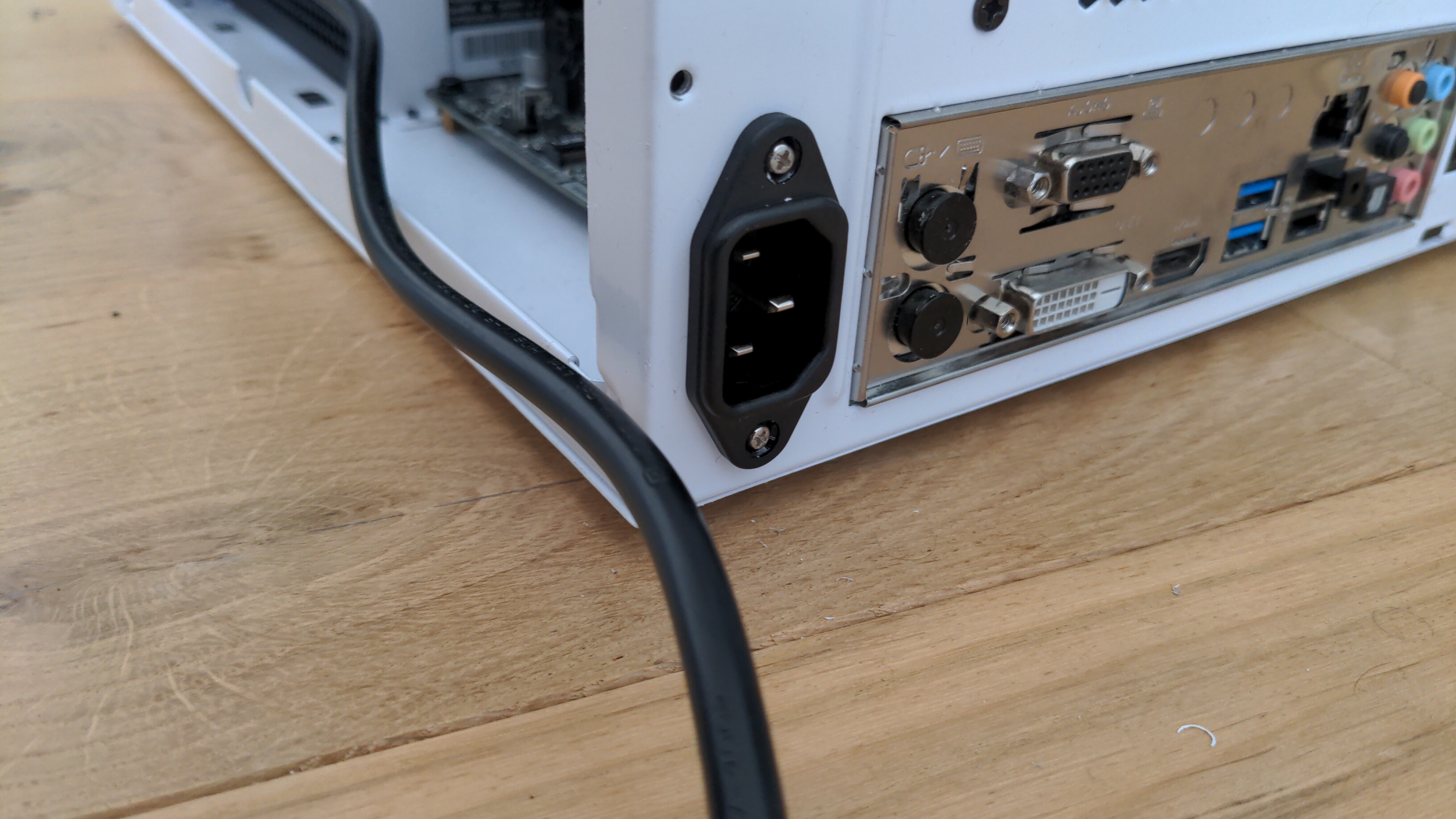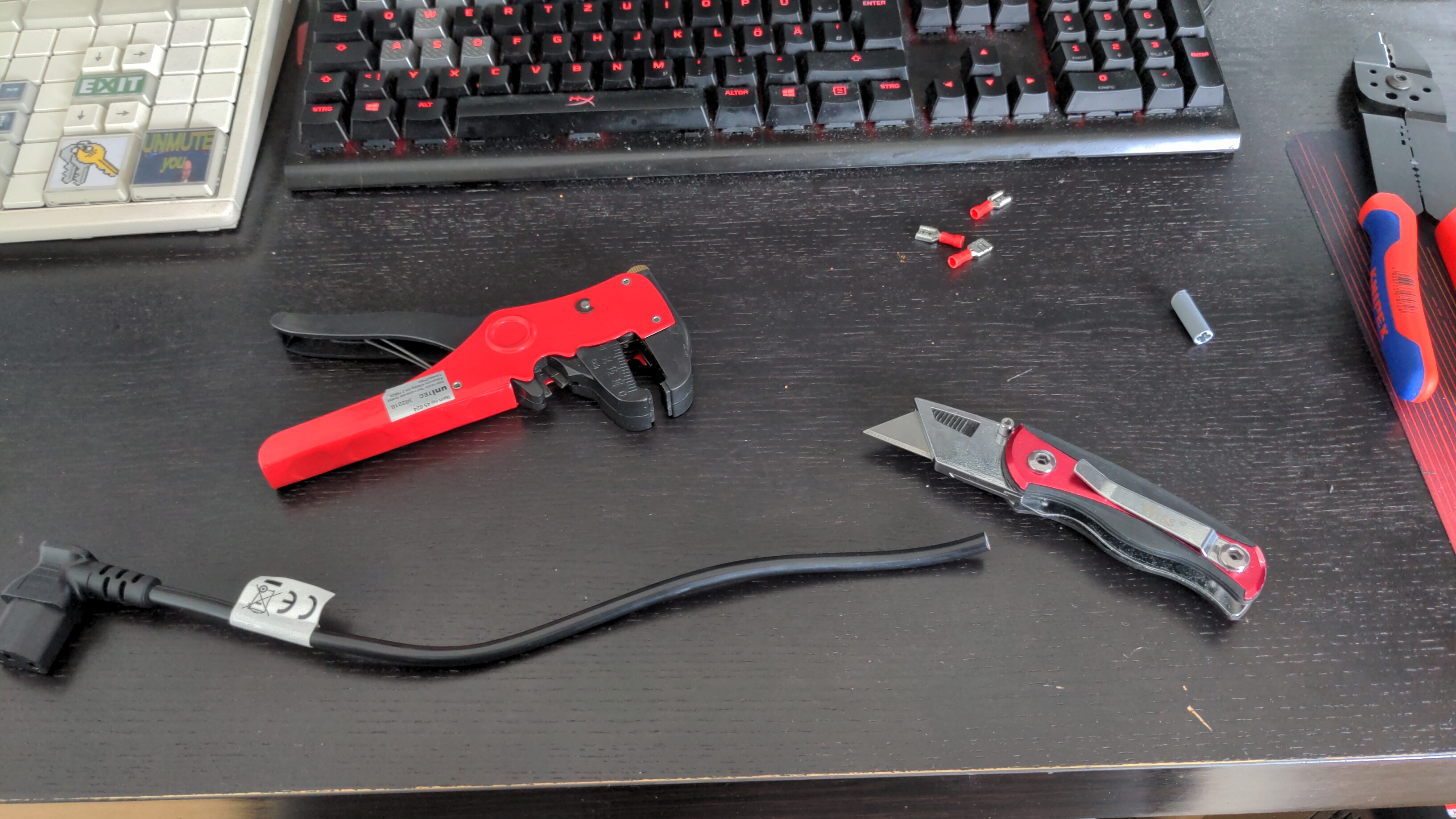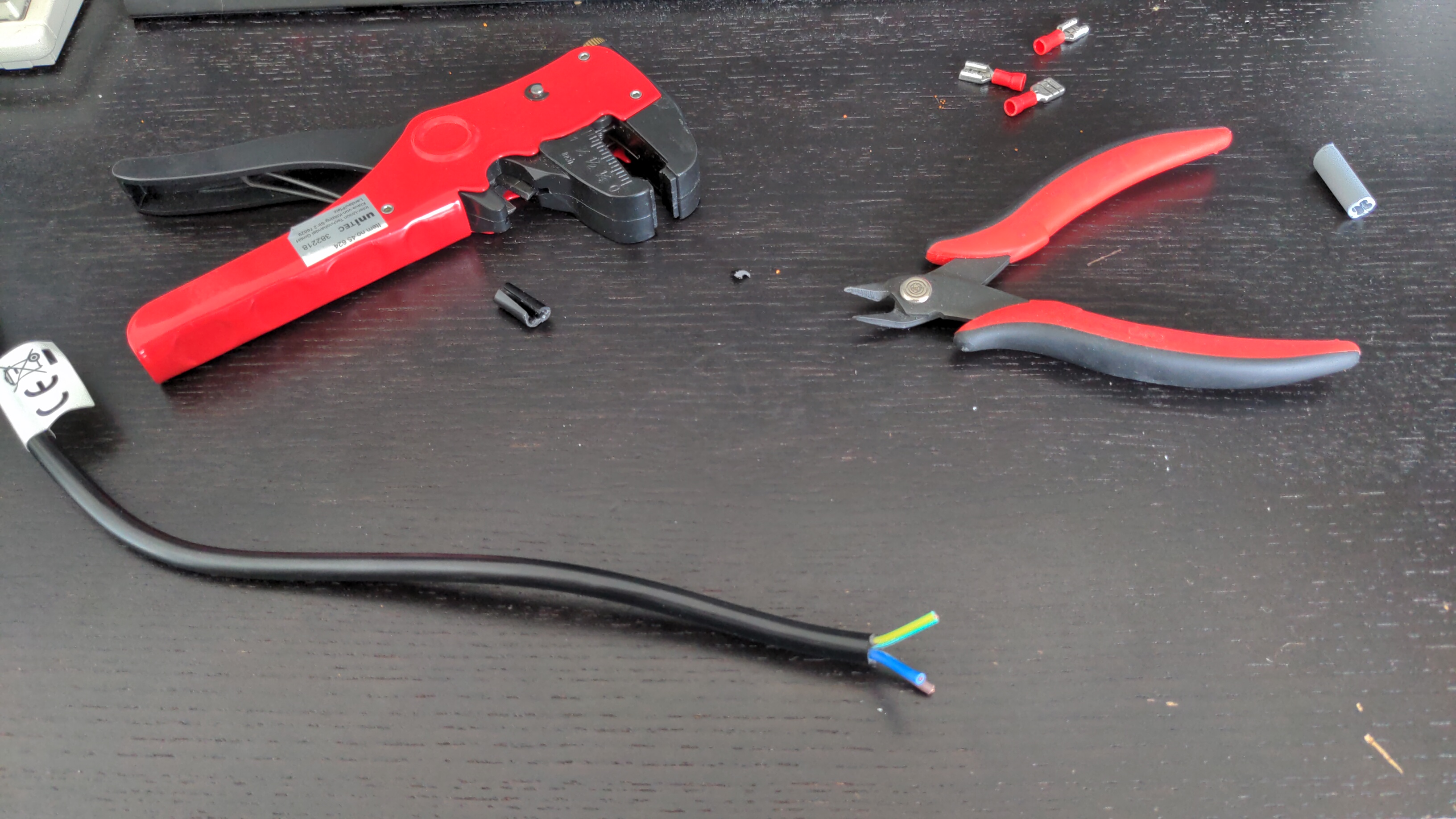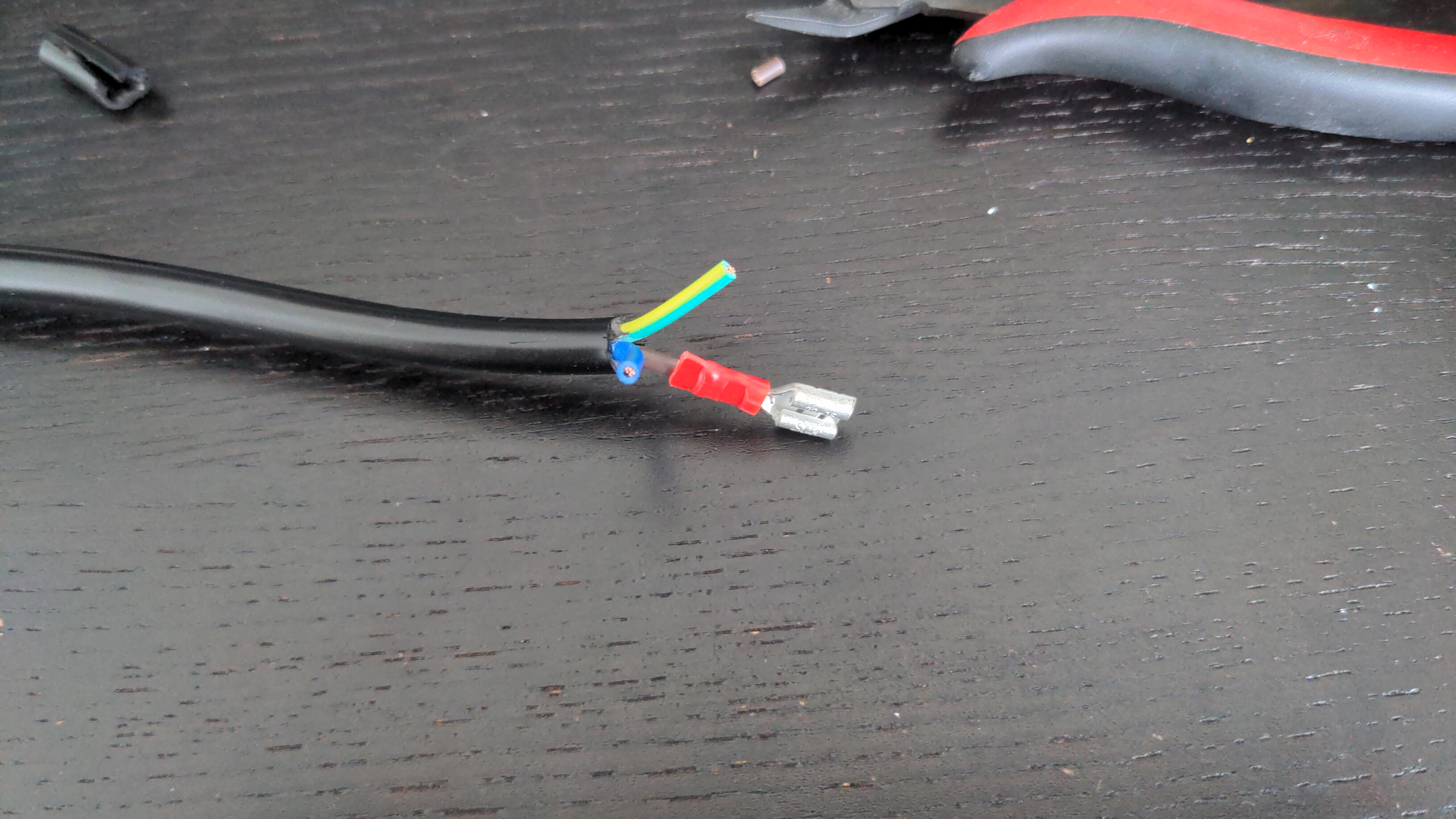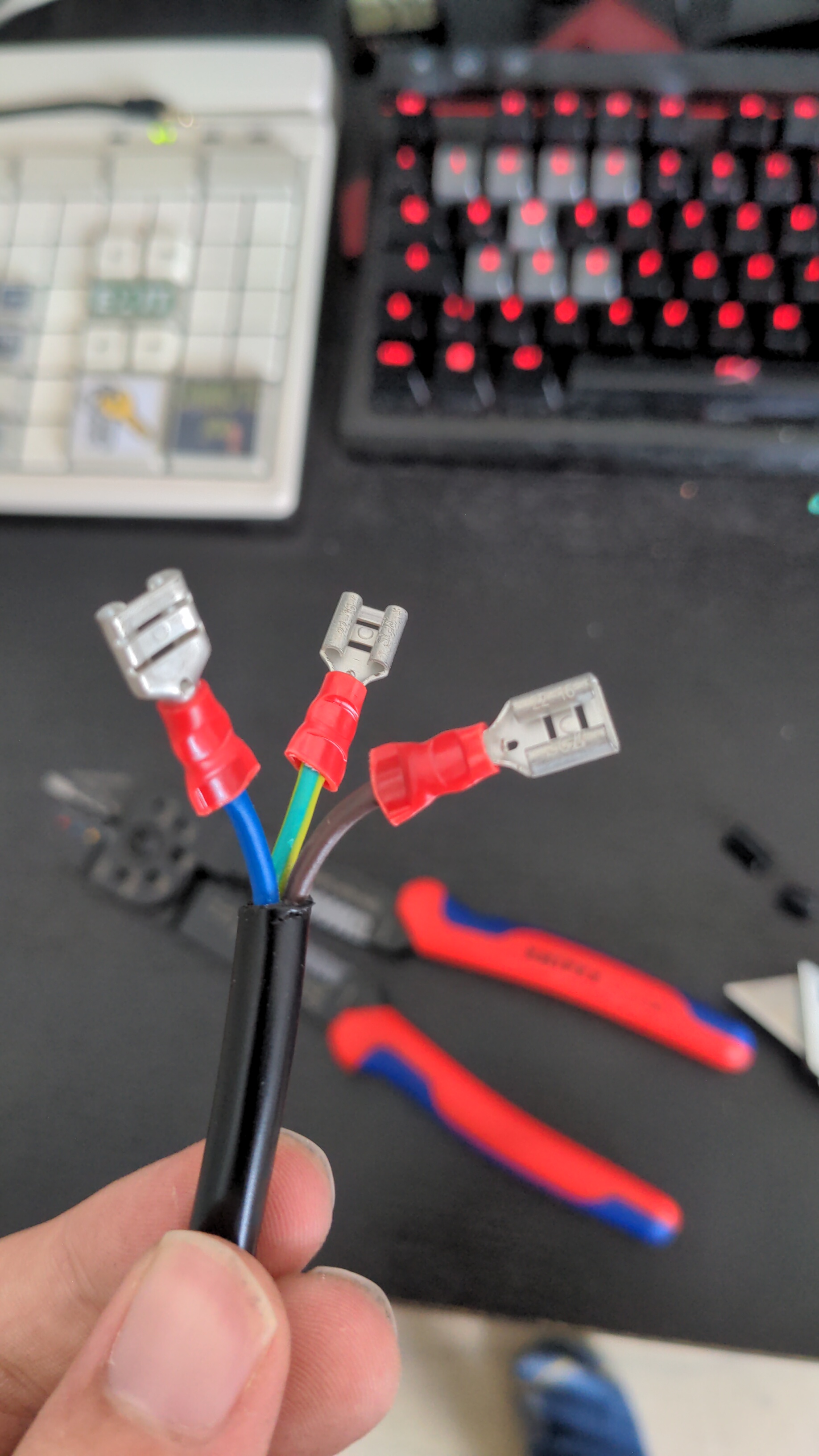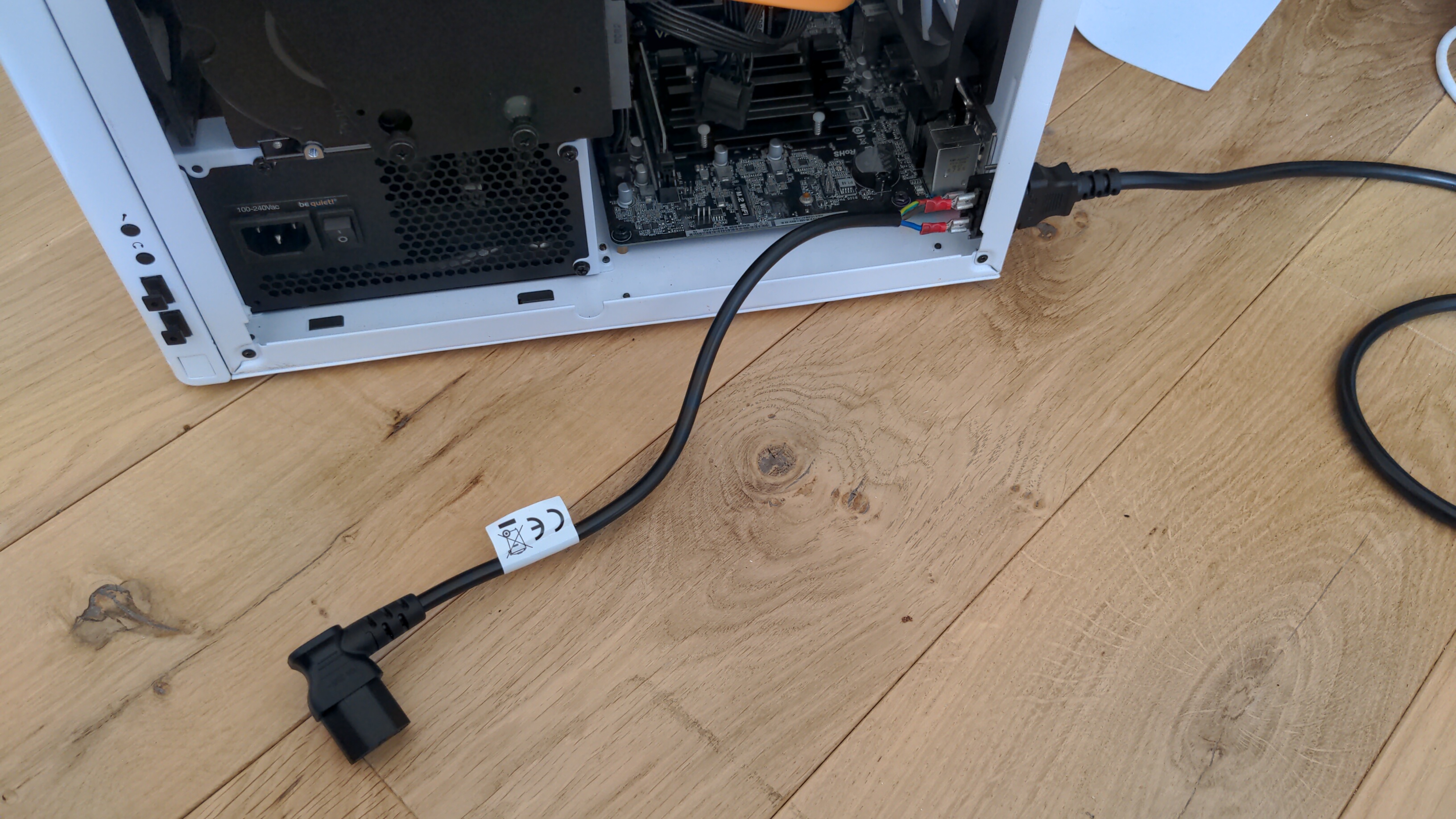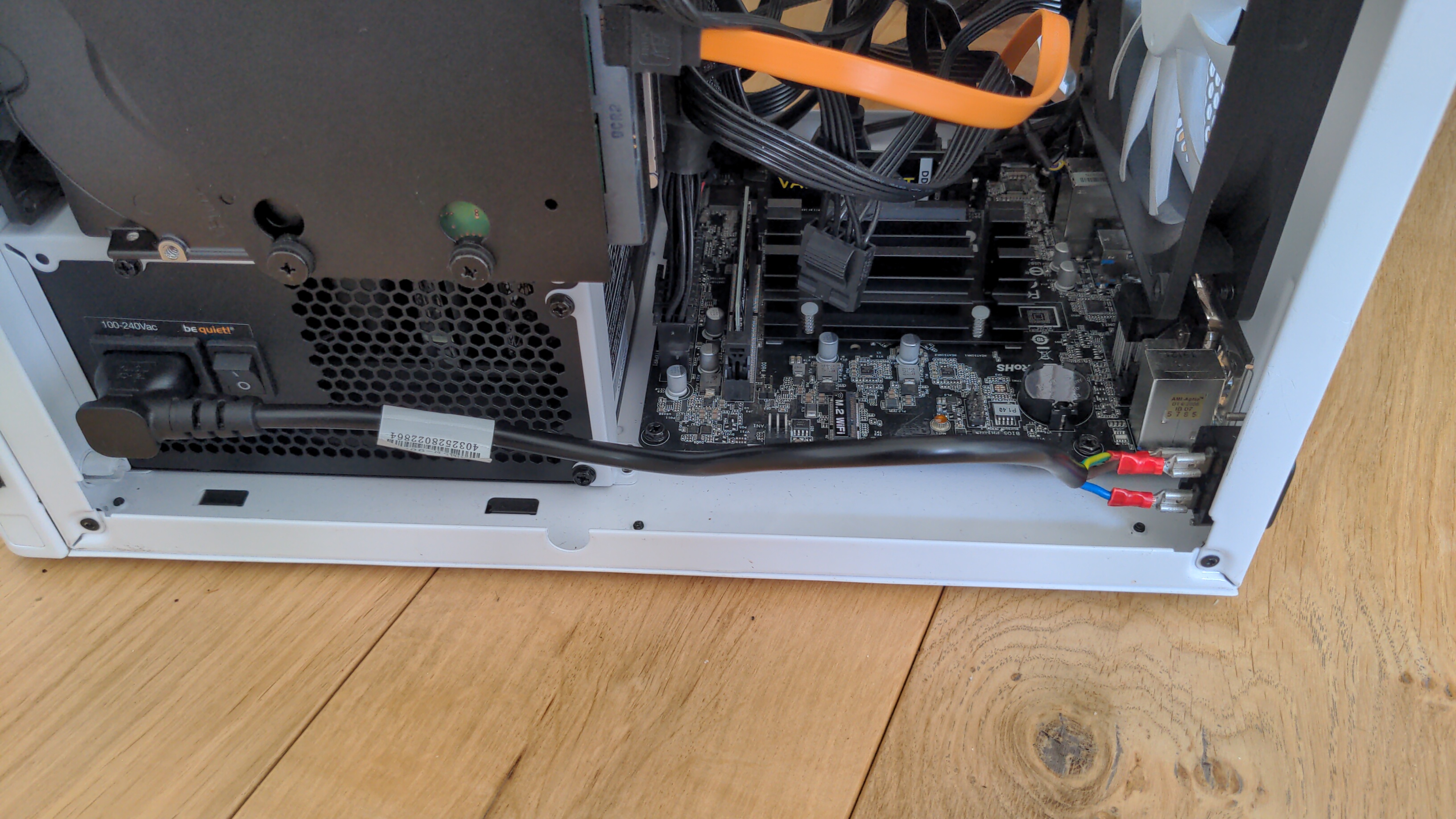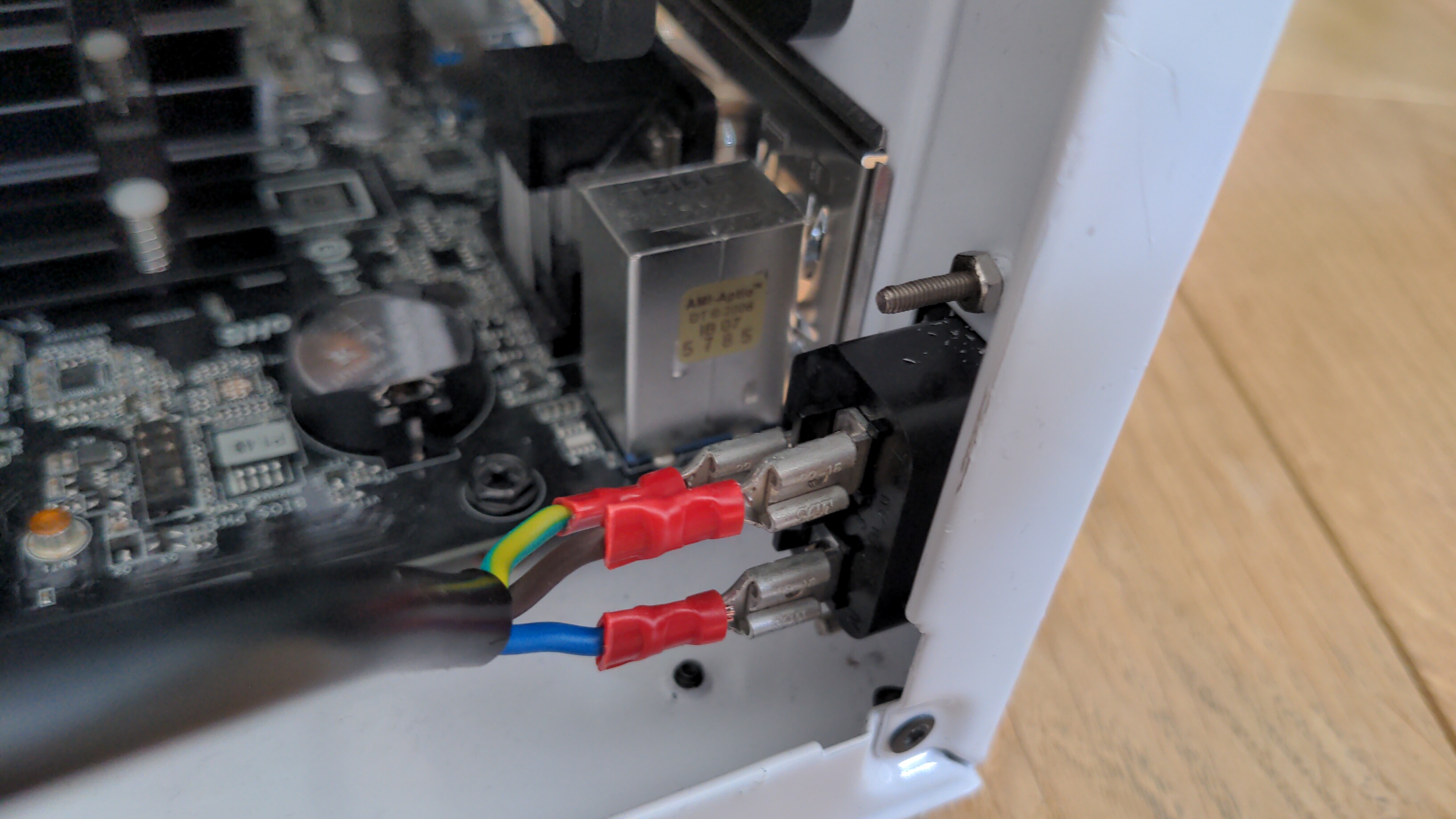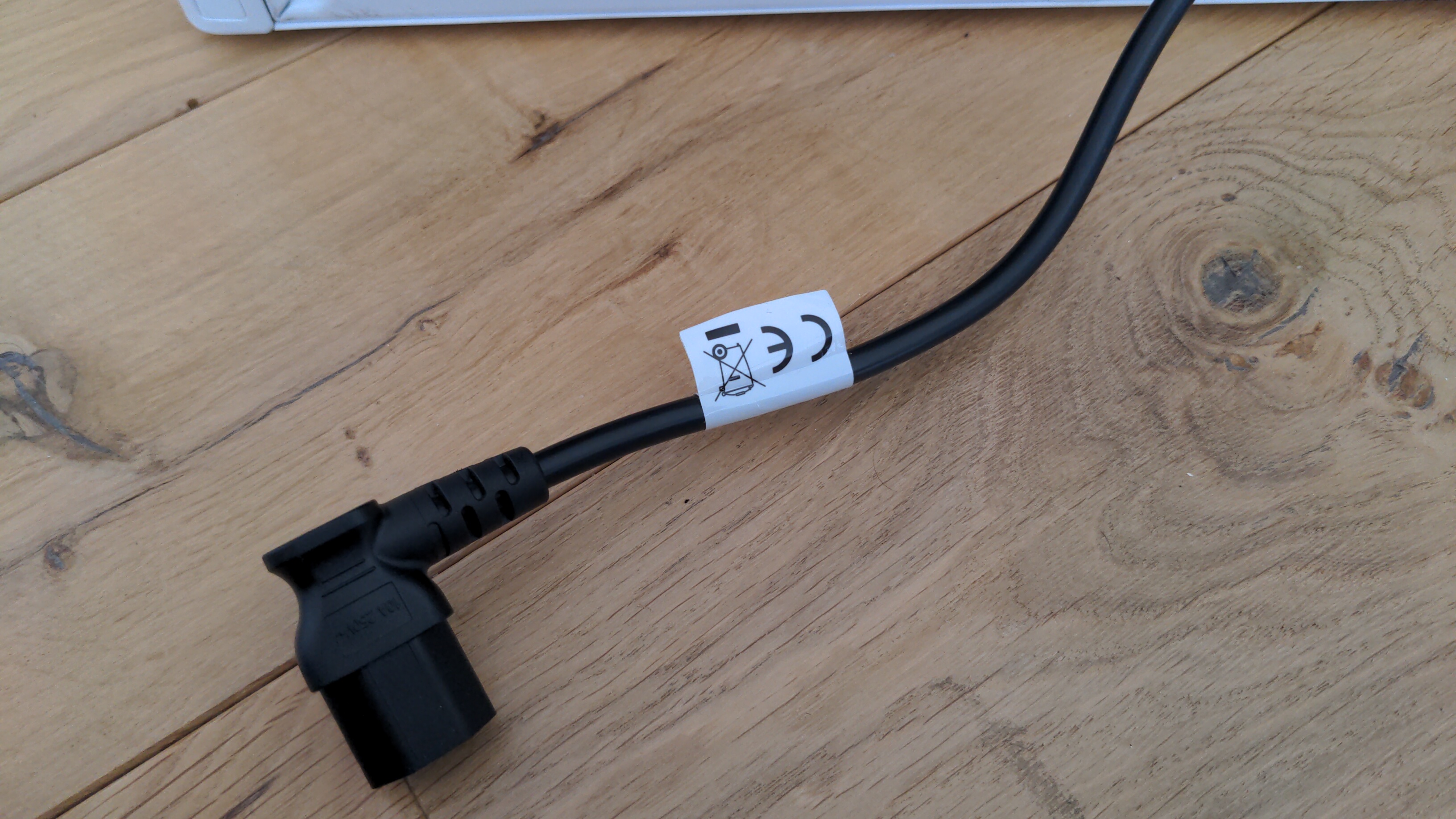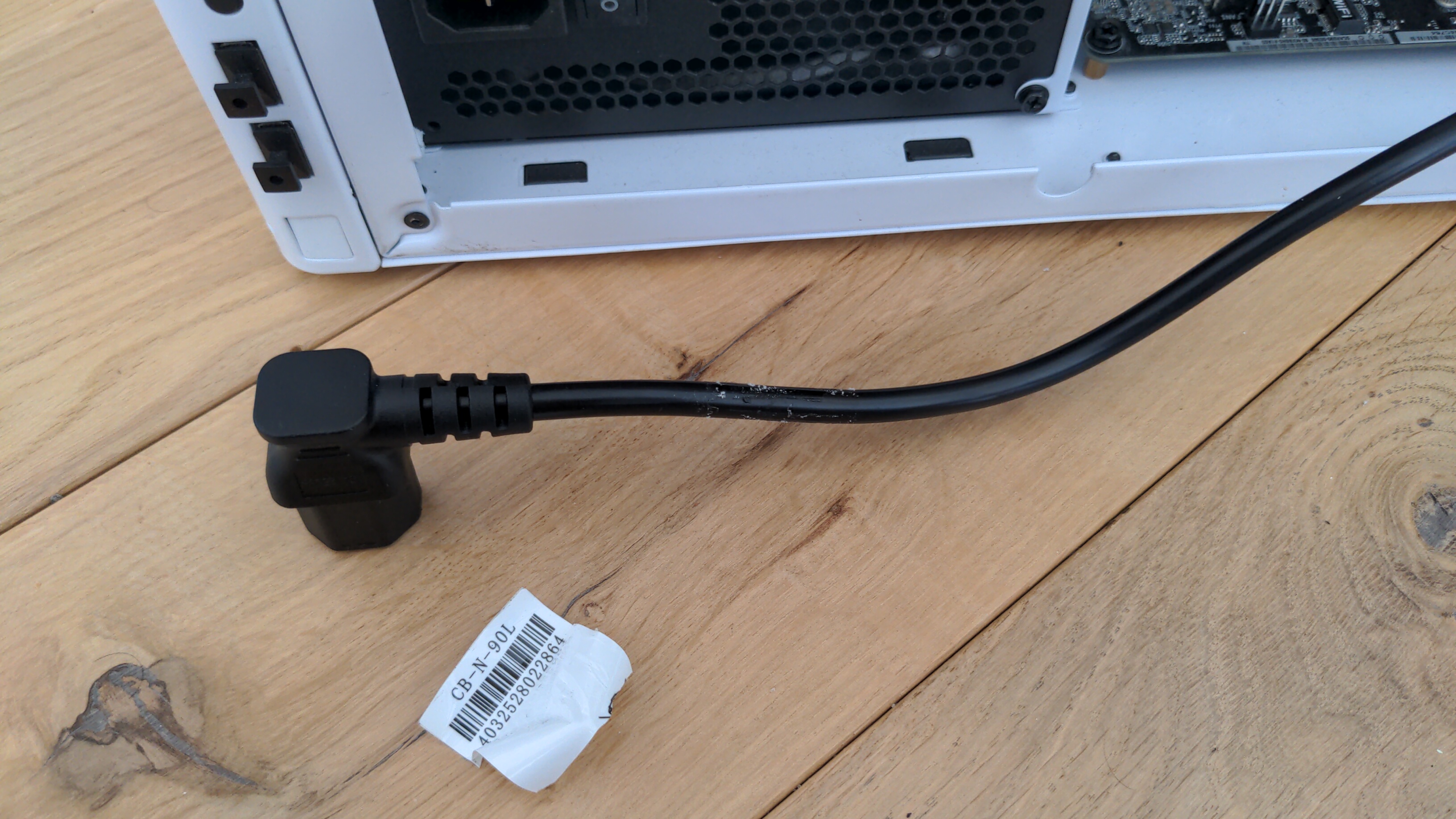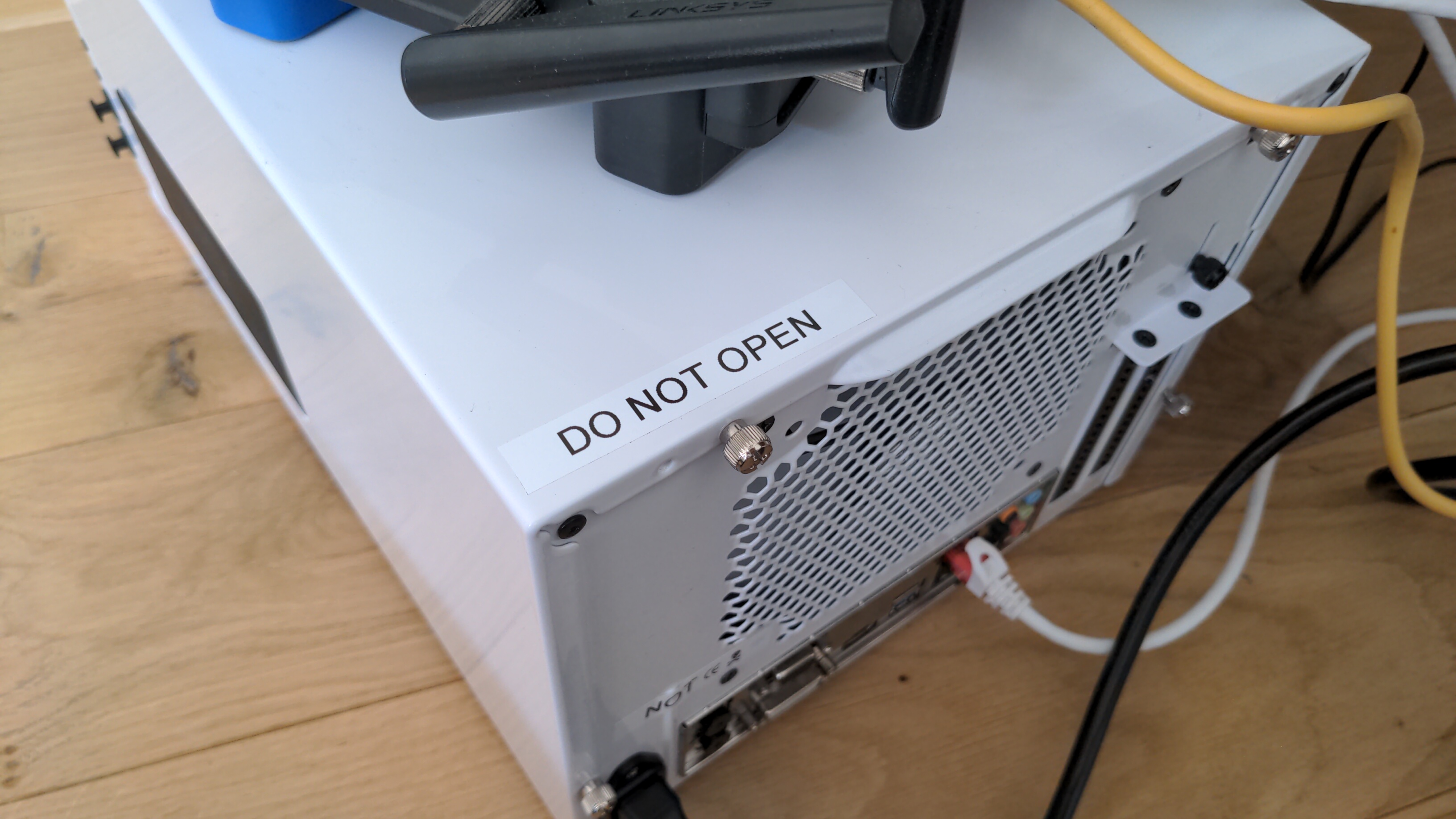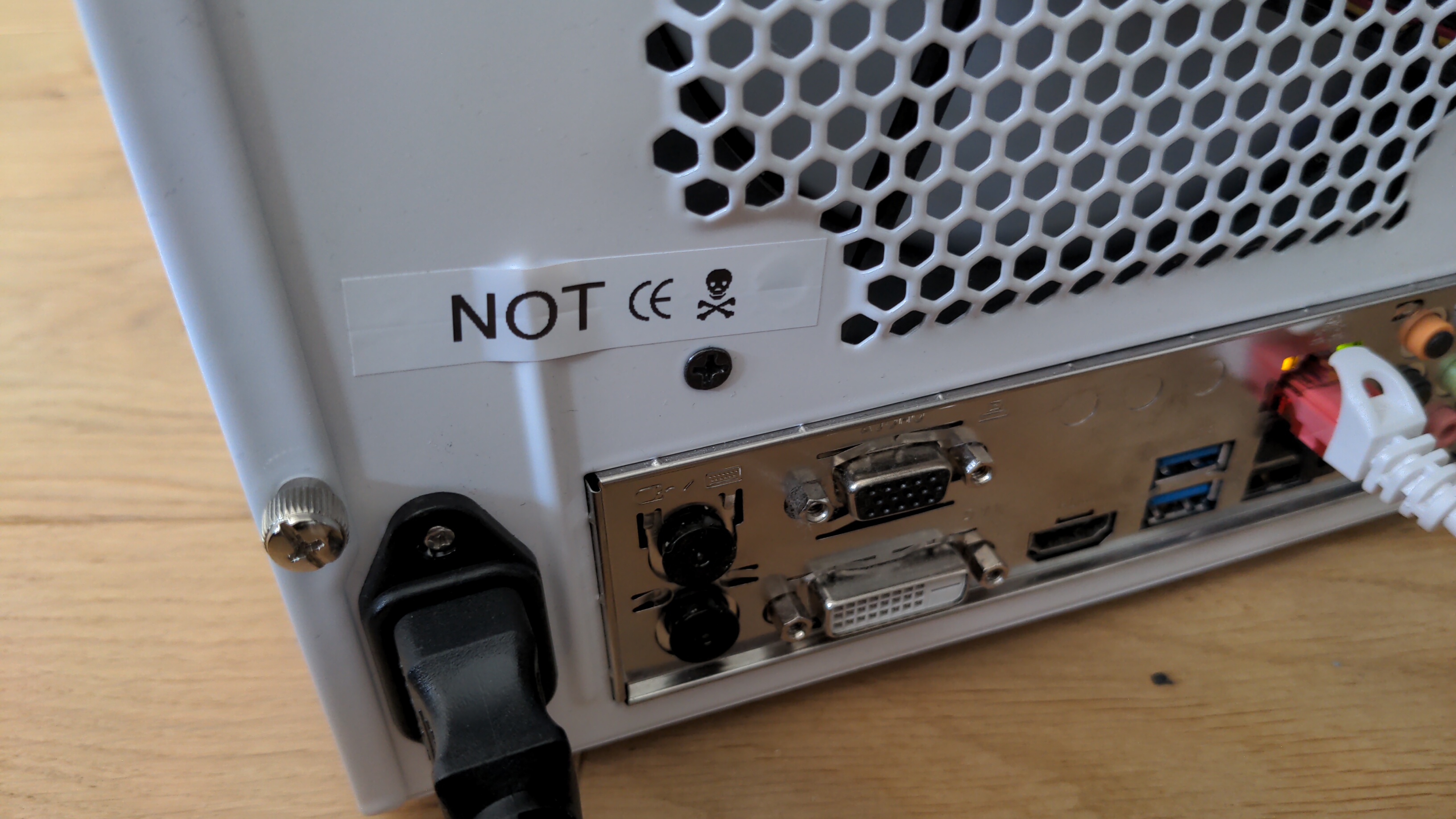 I know this is a bit different from my other projects, but I hope you liked reading it!
---